Golf Mk5 side repeater replacement
LE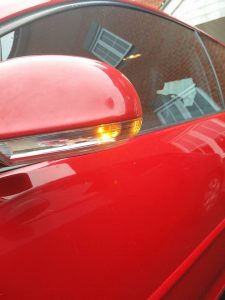 D side repeaters built in to the wing mirrors may look cool and be more aerodynamic, but after 11 years and 101,000 miles, the one on the left of my Golf GTi failed. And unlike any other light on the vehicle, you don't just buy a bulb from Halford's for £2.99 and swap it over in five minutes...
These instructions, although eight years old, worked nicely. Having the new part in my hand (GSF Car Parts, twenty quid plus delivery ... annoyingly, this is something EuroCarParts up the road from me don't stock) I could see that it included two of the trickiest plastic tabs, so I snapped the old ones off with my screwdriver rather than trying to un-tab them.
It cost me 45 minutes of my life, but to save the £75 or more a main dealer would have charged, worth every penny.