Chromebook: the story so far
Google kindly gave my employer a Chromebook recently - all the better to talk to Google's marketing team on about what one might buy. And once that call was over, there was no immediate use for it around the office, so I ... borrowed it ... for an extended road test at my flat.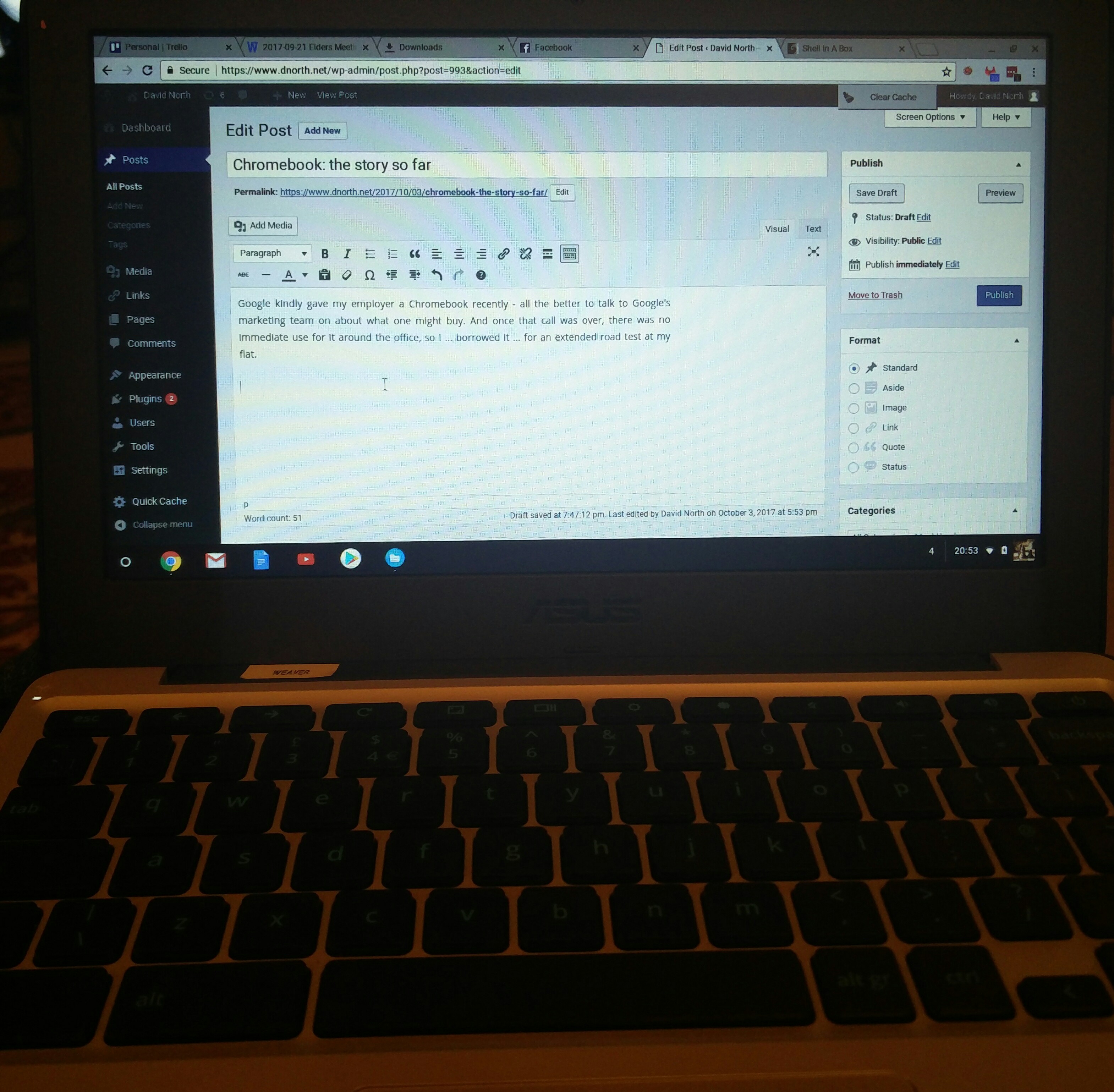 So far, I'm impressed. This particular Chromebook is the Asus C202S, and it's almost supplanted my company-issue Lenovo X230 as my do-everything laptop at home. One particularly impressive thing is that it can sit on my lap for hours without producing enough heat to be uncomfortable - something any "proper" laptop fails at within 30 minutes or so.
Since nearly everything is done via a browser these days, doing life admin and messing around on the internet is all taken care of. The only things I miss are Thunderbird (because the best webmail client I can find lacks the "redirect" feature) and an SSH client (yes, I have an installation of Shell In A Box, but that requires a password rather than SSH keys).
It uses some slick integration with Google Drive to make up for the lack of a local filesystem, and given I have an Android phone, that works well.
All in all, I suspect I'll be buying one of these as my next "home laptop" rather than anything more full-fat. But then, I do still have a desktop with two 19" monitors for the heavy lifting.