San Francisco, CA - Thursday, October 10
Enjoyed the open top bus tour round San Francisco. Also cleared up the official name of the Golden Gate Bridge's colour (or should that be color...).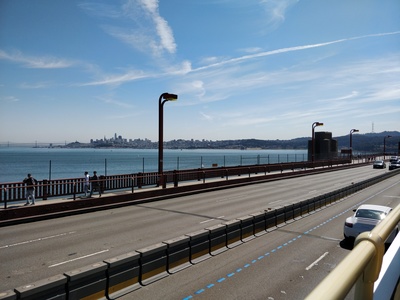 Apparently it's Fleet Week this week, which means (a) the US Navy are thundering overhead in various warplanes showing off, and (b) hotel prices are going up over the weekend (from the country that brought you Uber surge pricing...). So I'm going to head off and explore other parts of northern California, and possibly do a few more days in S.F. on my way back down.