San Francisco, CA - Friday 11 October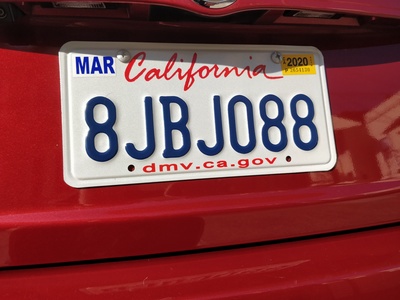 As mentioned, my plan is to head off and explore other areas of the state, in anticipation of which I've picked up my hire car.
Sadly, hiring the Mustang of my dreams would have depleted the budget to such an extent that I'd have been obliged to spend the next fortnight sleeping in it, so I've settled for a fairly run-of-the-mill Nissan. It does however have all the modern bluetooth toys one could want, plus cruise control.
Interesting factoid: whenever I hire a car in the UK, I always get the hard sell on upgrades/extra insurance. In the home of capitalism, I got five seconds' scrutiny of my UK driving licence, ten seconds to swipe my credit card, and then I was handed the keys and sent on my way.
Meanwhile, earlier today, I enjoyed the SF Botanic Gardens. A bargain at $9 (it's a nice touch that they let the locals in for free), and I literally took some time off to smell the roses.