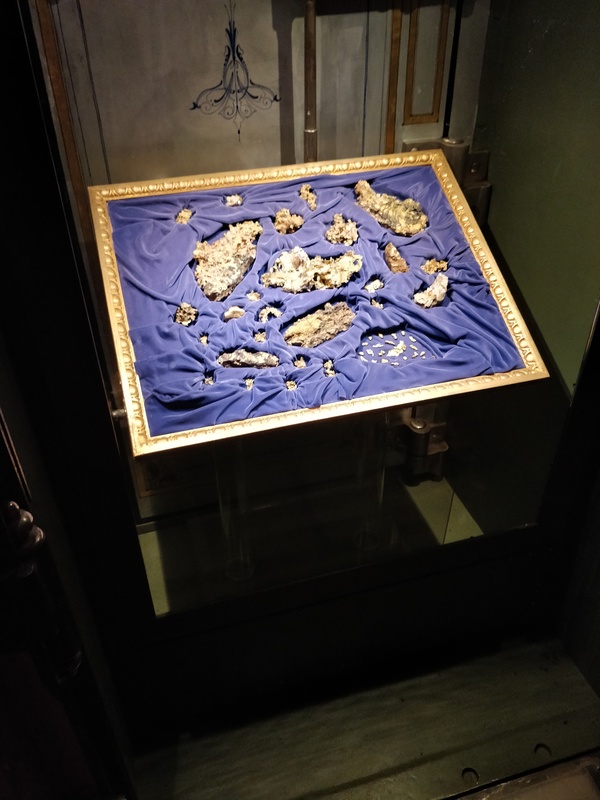 Auburn, CA - Tuesday 15 October
Taking today as somewhat of a rest day, as my cold peaks - I'm glad I sprung the extra for the Holiday Inn rather than Motel 6; it's done up to a very nice standard. In the afternoon, I walked downtown to visit the museum and learn about the gold rush. Apparently, the contents of the display case pictured above are worth a cool $400,000 - given the armed guards on the entrance, I decided to leave them where they were.
My original plan was to head up to the Lassen Volcanic National Park, but I've decided that a round trip of ~400 miles on the freeway is a bit too far and too boring to drive on my own. So instead, I'm heading back to SF via wine country tomorrow.
Update: Max's, the restaurant attached to this place, is rather nice. We are, after all, just outside Scaramento, "America's farm-to-fork capital". I doubt California was 100% responsible for the pasta I had tonight, but yesterday's burger I can believe was 100% local. It was certainly delicious.