The Grand Canyon, AZ - Wednesday 23 October
The main reason for flying over to Las Vegas for a couple of nights was to visit the Hoover Dam and the Grand Canyon, both of which are possible to cover in one (long) day trip from LV.
I got picked up at 0545(!) from my hotel, then we drove out to the Grand Canyon - in the past 24 hours, adding Nevada and Arizona to the list has doubled the number of US states I've visited.
First stop was the Hoover Dam, which is, erm, big. I was surprised how little water there was in the lake, though.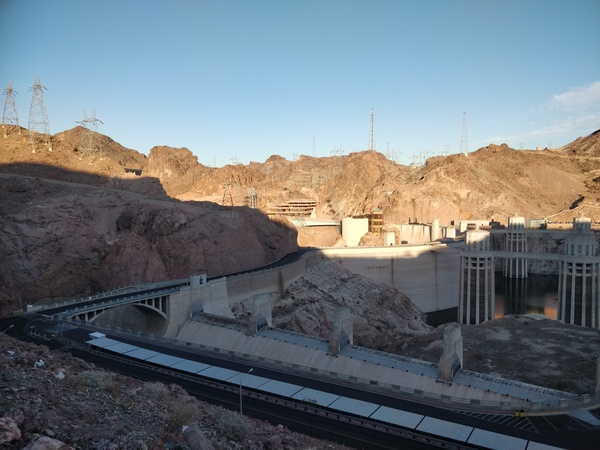 It surprised me to learn that, in the land of pure capitalism, the dam was both built by the government, and remains owned and operated by the government to this day.
And then, a mere four hours' drive further on (we had a good tour guide who kept us entertained on the bus though) - the Grand Canyon.
Pictures, especially those taken on a mobile phone by me, cannot convey the sheer size of this hole in the ground, but here's the best one I managed: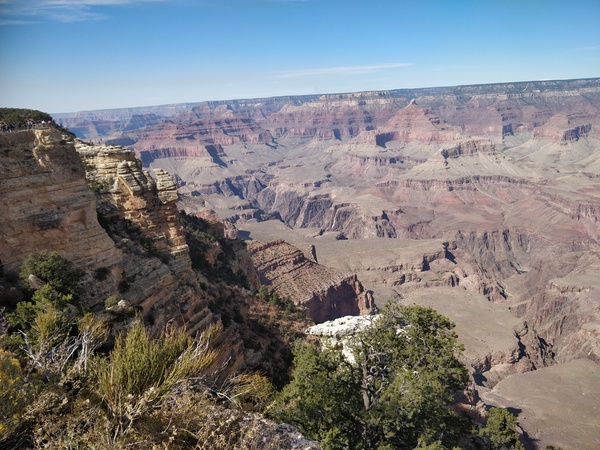 All in all, a grand day out. (See what I did there?)