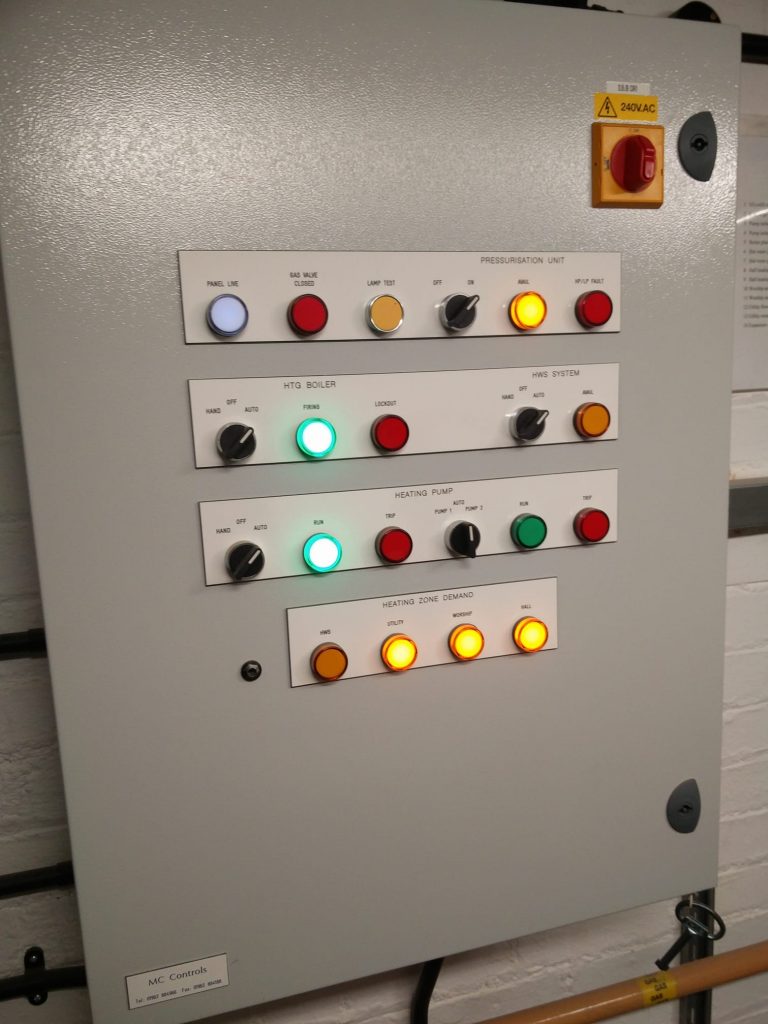 Last Saturday at St Columba's was a fun one. As any fule kno, the last Saturday in January is the traditional occasion to have a Burns Night Supper, where haggis is enjoyed and the life of Robert Burns celebrated. I was expecting to slice up the world's supply of swede, and do my master-of-ceremonies bit.
What I wasn't expecting was to discover a heating fault. As I've covered previously, I'm one of the people who knows how this system works, having been on the committee which oversaw it being procured and installed in 2011 (and re-programmed the logic so it actually worked as we wanted it to).
I should admit before going further that I didn't manage to work it all out on my own - I had some help from another amateur who knows more electronics than me, and we've since had the professionals in.
There were a number of things wrong, the first of them being that the mechanical on/off button on the boiler broke so it was stuck in the off position! Yay for duct tape...I felt a bit better about having been stupid enough to turn it off when British Gas's engineer admitted it was a common fault on this particular boiler. The boiler also defaults to a target water temperature of 20 degrees when reset which is ... displeasing.
The second, annoyingly, was a failed pump. It doesn't matter how well your boiler is working, if you have no pump to push the hot water round the heating circuit, you're out of luck.
Fortunately, when we put all this in, we took the recommended option of dual redundant pumps! The controller switches between them once a week to ensure they wear out evenly, and after nine years of hard service, one of them broke. The good news, as you can just about see in the picture above, is that there's a hardware switch to force it to stick with one pump or the other. So now we're just waiting for a repair/replacement on the failed one, but all is working in the meantime. This sort of thing is exactly why you want a "hot spare" in critical systems.