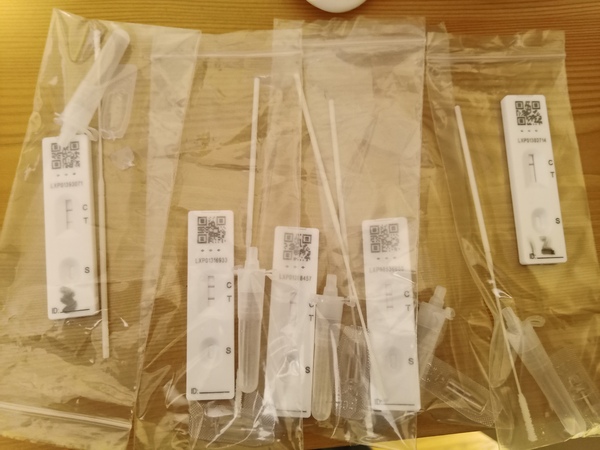 On the twelfth day of Covid, my LFT gave to me … the … all … clear.
---
Flashback: March 2022, a busy pub somewhere in Oxford. A handsome chap in a rather classy shirt is holding court and chugging from a pint of Thatcher's Gold.
"…'s about time the government scrapped the last of the Covid restrictions. The mental health and economic damage done by this stuff must have been huge. We've got to find a way forward. Anyway, anyone with a grain of sense has had their vaccinations, and I think they work - no sign of me catching it."
April 2022 - the same chap, this time in a dressing gown and looking rather pale, is hunched over a lateral flow test strip…
(bad language redacted).
May 2022 (present day).
Reader, I was (and I am) the aforementioned handsome chap.
Would I change those earlier bold statements now I've had it? It certainly wasn't the mildest infection - over the course of eleven days, I felt better in the middle and then worse over the Easter weekend. It took a solid ten days further for my stamina/energy levels to recover fully.
All that said, I stand by those earlier words: For what it's worth, I still wear my mask in crowded spaces, but I don't think we could take another lockdown, so sooner or later I fear we'll all have to take our turn catching Covid. I hope it's milder for you than it was for me.