If you need a door access system for your church or village hall, this one's for you…
We've been through a few solutions to the door access problem at St Columba's over the years.
In the beginning, there was a combination lock. In addition to knowing the code on this, you needed a physical key.
That doesn't scale up well, of course, and changing the combination was such a faff that it never happened, leaving no line of defence against the increasing number of keys that got lost or never returned.
We replaced that quite a few years back with a card-based system using Salto hardware. This was a jump forward, as we could disable cards which got lost or stolen, limit users to access at different times, and view a log of who had come in and when.
Unfortunately, the Salto system wasn't networked, so programming it required downloading instructions onto a handheld device and plugging this into the lock.
Fast forward ten years or so, and with the desire to add access via an extra door, it seemed a good time to invest in a system which was online and could be controlled remotely.
We put our spec out to tender with a few local security firms, and it was no surprise that they came back recommending Paxton's venerable Net2 system. You've probably seen this in an office building at some point in your life - it uses plastic fobs or cards, and readers like this one next to the door: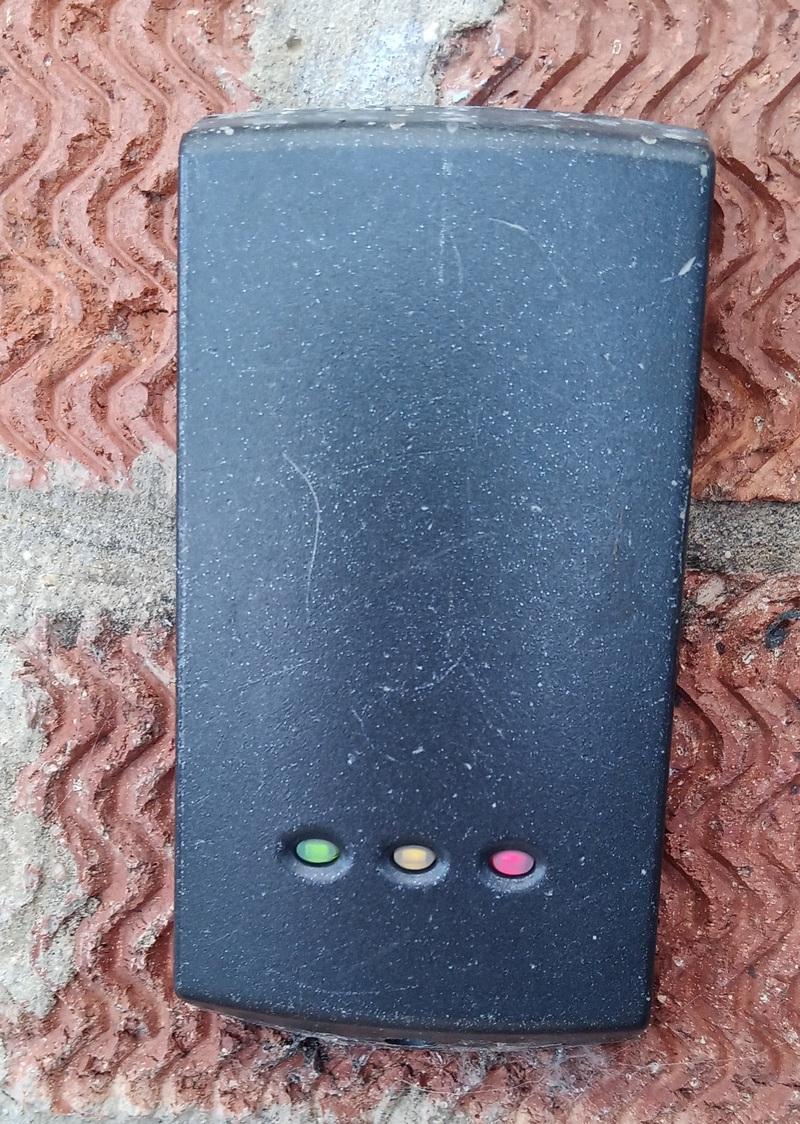 These then control an electronic door latch or a magnetic lock. Inside the door, you need to find a nearby spot for the controller: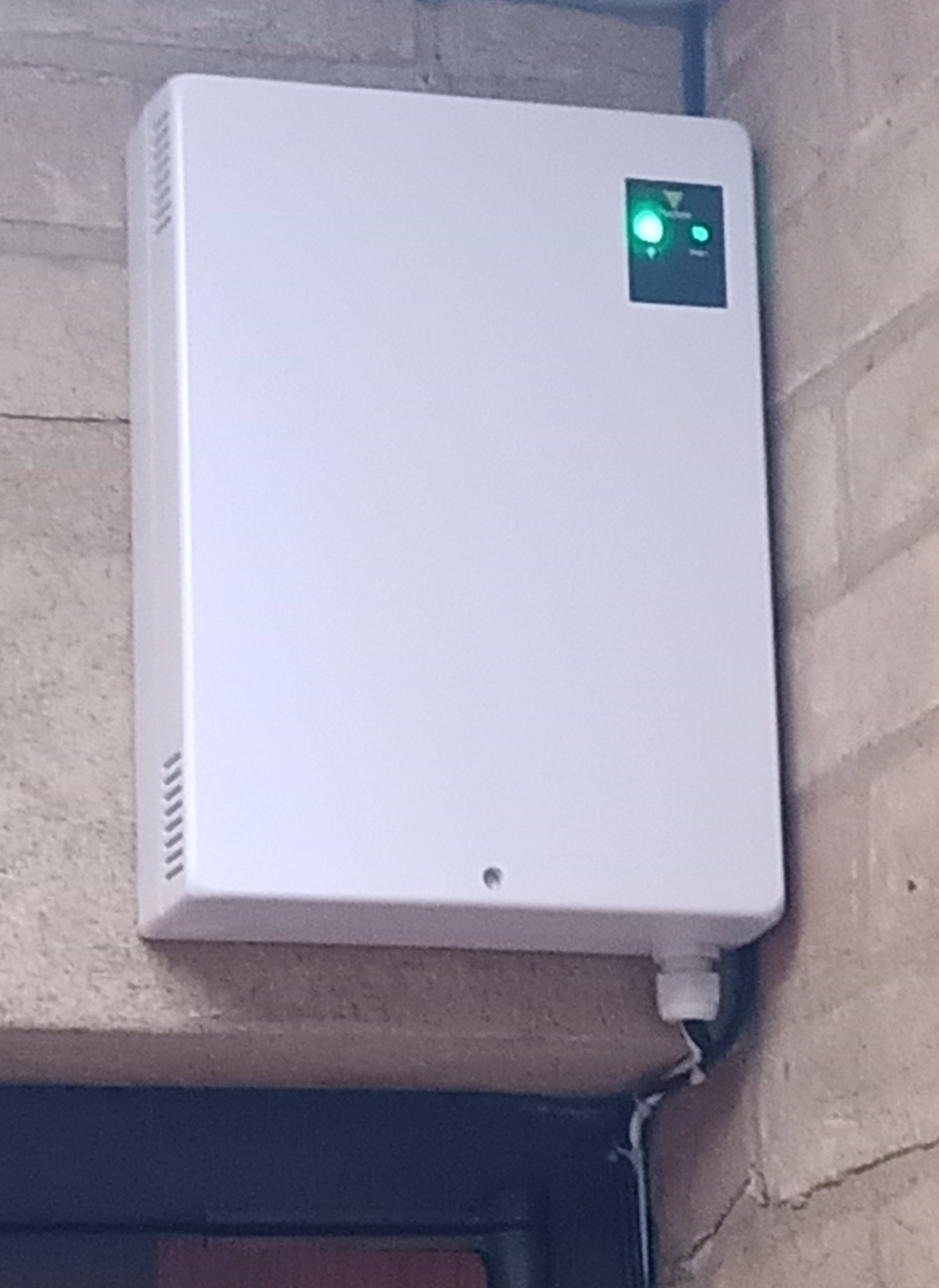 You need both power and network (ethernet) to these, but if you don't need the current to run a magnetic or motorized lock, then you can run them off Power Over Ethernet, which means just one cable to each location.
So far, it looks like this fixes all the issues we had with the previous system: you can fire up the Windows app and see the live entry logs for each door. Obviously you need a remotely accessible Windows machine if you want to do this from offsite, but that's not hard to arrange. You can also program fobs without going round to each lock.
Sadly I can't make the readers accept both UK bank cards and the standard fobs at the same time; it seems to require one or the other.
If you're not that adventurous, you might still find it handy to know that these fobs are just eight digit numbers to the reader, which means there's nothing to stop one fob being programmed into multiple separate systems. So check if your users happen to have one on their keyring already, and if so, no need to give them another.