When I jetted out of Newark at Halloween 2019, I didn't expect it to be three years before I made it back to the USA, but there was this virus that went round…
Anyway, ApacheCon is back in person, which brings me to New Orleans. As per usual it turns out to be cheaper to fly out the weekend before anyway, so I've got some time to get my body clock adjusted and play the tourist. More on that in posts to come (maybe even some vlogging!) but first, let's revisit an old favourite.
This being the 21st century, the intrepid modern traveller needs a data connection on their mobile phone in order to book taxis and restaurants, use maps, etc.
Since I use a cheap-as-chips pay monthly option in the UK, its international roaming prices are off the charts silly and not to be entertained.
Last time I was in the US, I purchased an actual physical SIM card. But today, I have one of the surprisingly few phones (Pixel 6a) which supports eSIM - so is this the end of paying too much, then paying too much for a SIM tray ejection tool, then losing the whole lot on the grubby floor of an airport terminal when you drop it because you've just come off a ten hour flight and a 30 minute immigration queue?
If I'd been really organised, I could have purchased and installed the eSIM from the comfort of my desk in the UK - after all, that's part of the joys of separating this stuff from physical cards. But I wasn't that organised, so while waiting for my suitcase to be unloaded from the plane, I hopped on some airport WiFi and did a hasty search.
holafly seem to be a good option, particularly for a shorter trip like this one. $19.99 for unlimited data for 5 days was close enough for my purposes - it doesn't quite run to the full length of the trip, but I can subsist on hotel WiFi towards the end. It would have been nice to have a US phone number too for restaurant booking purposes, but the data is the main thing.
I managed to complete the purchase while holding my phone in one hand and a corporate credit card in the other - all pretty smooth - and was then e-mailed a QR code to scan with the settings app on my phone. Unfortunately, nothing seems to make provision for scanning from an e-mail on the phone itself - they assume you're the organised person doing all this in advance.
I therefore whipped out my work laptop for the sole purpose of displaying the QR code, scanning it, and bam - a fairly usable data connection: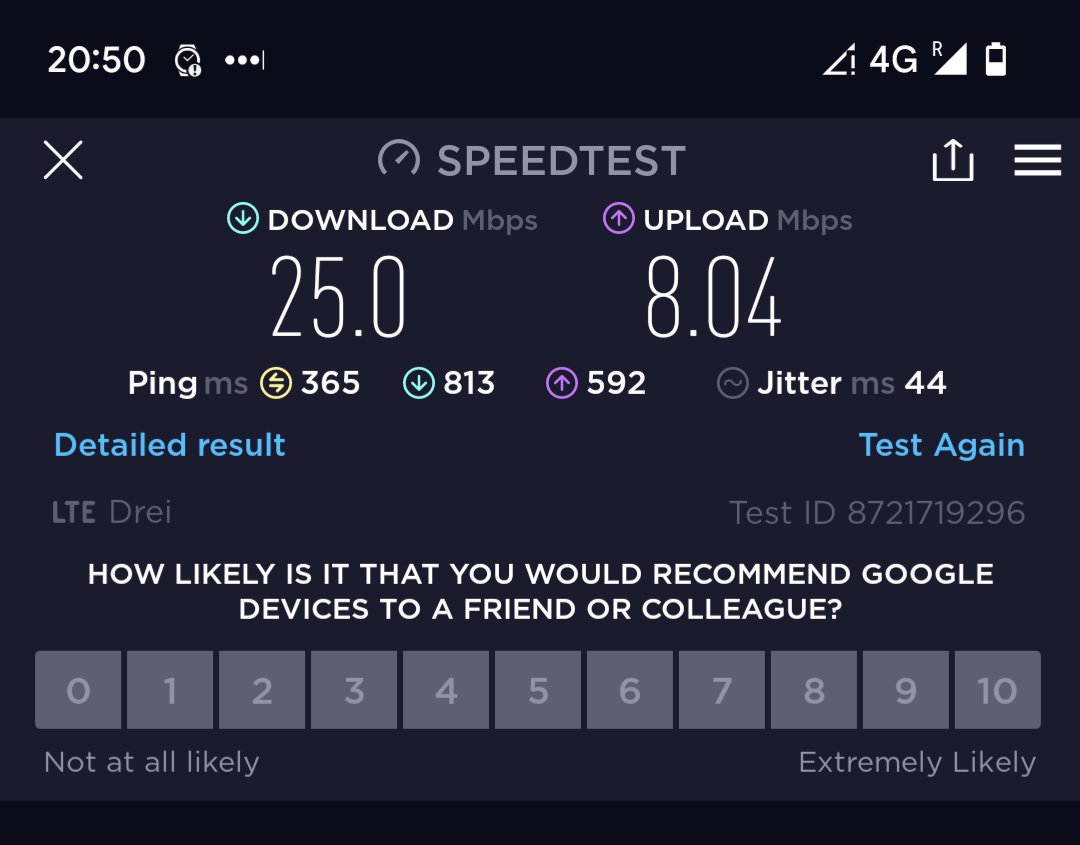 I was later e-mailed a bunch of codes and settings which I could have keyed into the phone by hand, but surely there ought to be a way to make it all Just Work on the device itself?
Set-up niggle aside, this appears to be the answer, and a quantum leap over the old ways - in value for money as well as convenience. Next time I'm here, I might cast the net a little wider and see if I can get a US phone number as well as a data connection.