"NOLA", as anyone who's been here will eventually work out, is widely used shorthand for New Orleans, Lousiana.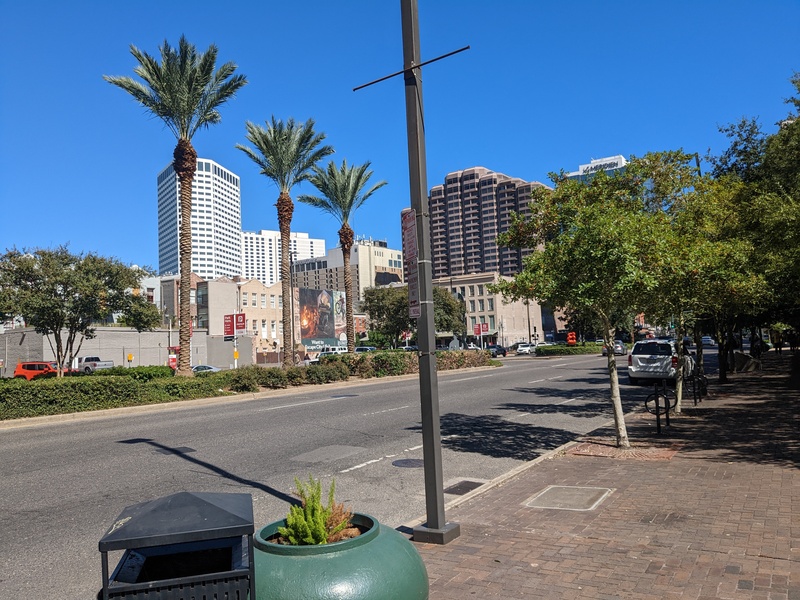 As mentioned, I'm mostly here for ApacheCon, but I had a few days to do my own thing, so what did I spend them on?
Well, the jet lag was a bit of a bugger - I don't recall it being this hard to adjust in the past, but perhaps six hours is an awkward amount compared to eight or nine for California.
I did enjoy some nice dinners, despite not being awake enough to stay for pudding - as well as the obvious local choices, I had a steak (overpriced, but good) and would give special mention to the Mona Lisa Italian restaurant which did some excellent pasta.
I enjoyed the National World War Two Museeum, and an airboat ride into the nearby swamps to see some aligators.