Porting a mobile number to AAISP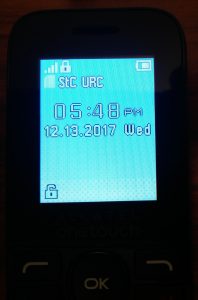 St Columba's has had the same 07 mobile number for a long time, and consequently it's printed on various signage and readily available online. Traditionally, it's been assigned to a pay as you go SIM card in a creaky old Nokia phone carried by our facilities manager. However, this approach has its limitations: when they're on holiday, they have to physically pass the handset to someone else to handle the calls, and it leaves the phone number (arguably an important asset in itself) attached to a pay as you go SIM which might have an employee's name on it rather than the church's.
Issuing a new smartphone seemed like the opportune moment to sort this out. I did some digging into business mobile contracts - having the number on one of those would sort the ownership - but none of them seemed to feature call divert which could be configured without having possession of the phone. So I turned to a service I've written about here before. In addition to being able to buy 07 numbers on VOIP, AAISP will let you port in existing numbers using a PAC code. Coupled with a Sip2Sim SIM card in the phone, this neatly de-couples the number from where the calls get sent to and gives us the divert via a web page and all the other bells and whistles.
The ordering process was nice and simple and fully automated - I punched the PAC into the order form at A&A, and the number moved over within a couple of working days (it got briefly stuck in the middle, but A&A fixed it out of hours when I asked on IRC - try getting that level of service from a big company). Billing is all via direct debit, and no messing around with paper invoices, which suits us fine.
As the icing on the cake, I calculate that for the volume of calls and data usage of this particular device, it will work out cheaper than any of the mainstream corporate mobile deals I saw. I'll report back on that.